Pay Down That Principal
Be a Home Owner! You are already Buying a home for your Landlord!

As a homeowner I strive to someday become just that..........a home OWNER!! Like all of us I hold title to a home, however, I am far from OWNING my home. Paid off, done deal, no mortgage......you get the idea. So exactly HOW do we get to a point where we own our homes outright? There is no better approach than making your home(s) work for you. I have always paid as much as I can over and above my payment to reduce my loan balance on my home. An extra $200-$300 dollars a month may not seem like much but it sure impacts the loan as you get towards the back half of the loan. I also recently purchased a rental property. I was able to find a great deal in a high rental return area. I used a non traditional loan to purchase the home which allowed me some flexibility. I am not making much monthly, however, the value of the home has increased dramatically. After a number of years of owning this home I can sell it to pay down what I owe on my personal residence. REMEMBER.......The value of your personal residence, should you choose to GO FOR IT and pay it off, as it pertains to the current market is not important. In other words, the home you live in is not an investment property. It is your home. What the current value is should not be relevant. Money in your bank is money. Money in your house is equity. Once your money is equity it is not as liquid as cash. If you pay off your $300k mortgage and the value of the home slips to $200k (as we have all seen happen) it is key to remember you still OWN your home and the bank doesn't OWN you. So the moral of the story is use real estate to build wealth and use your wealth to own property outright.
Here is the best way to find that property www.johnclewis.com its FREE!
John Lewis 951 640-8562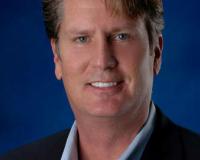 Author:
John Lewis
Phone:
951-640-8562
Dated:
February 11th 2020
Views:
698
About John: 26 years as Temecula and surrounding expert in Real Estate. From first and experienced owners to inv...